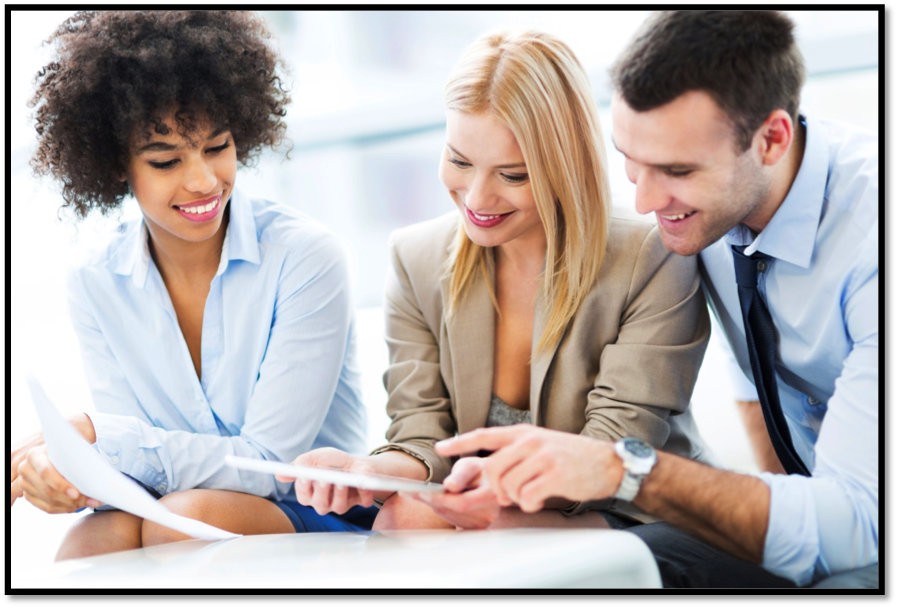 How many times have you heard someone say they can't find good hires? Companies across all industries are finding that attracting and retaining top talent is a struggle.
Some believe that talent is scarce, while others believe that talent acquisitions strategies are the issue. Whatever the shortcoming may be in finding talent, training could be the solution. Creating a work atmosphere in which talented people can continue to grow and learn could be the key to attracting the talent you need.
In the past, employees valued opportunity, compensation, and security. Things have changed. People, especially those starting out, are looking for growth potential and a company that will invest in their professional development. Today's young workers, sometimes called "millennials," want more than a paycheck. They are geared toward seeking employment that allows them to learn new skills. You are more likely to attract and keep good employees if you can offer development opportunities.
A lot of research has gone into recruiting and hiring millennials. According to Lydia Abbott's LinkedIn Talent Blog titled, "Your Guide to Hiring Millennials," you should highlight these three factors to get a millennial to accept a job: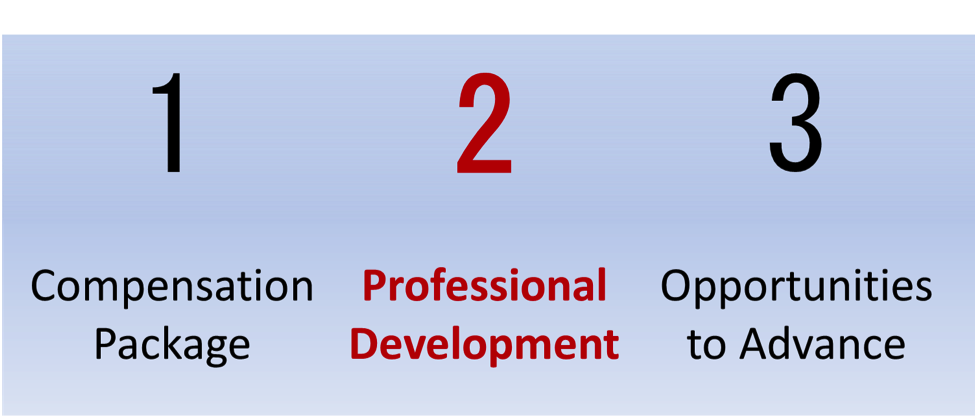 Professional development is Number 2—the second most important thing. Millennials are overwhelmingly attracted to companies they think are invested in their personal growth and career development. They've seen that things have changed from the days when a person worked an entire career for one company. They want to know that they'll have the opportunity to develop a strong set of competencies and transferrable skills that will be useful now AND later on, as their careers develop.
However, I believe this applies to any age group. Would you really want an employee who wasn't interested in learning new skills and staying up-to-date with advancements in your field?
According to SHRM, a significant number of new hires leave a job in the first six months because of poor onboarding and lack of training. Most people want to feel competent and that they are doing a good job. Businesses need to deliver quality products and services each and every time to be competitive. Do you think untrained employees will hit the mark consistently?
To attract and retain top talent, create a learning culture where people can develop and grow professionally. Training programs are a good start, but the rapid pace of change in today's workplace dictates that you find ways to help people learn faster in their daily work environments. One way to do this is to focus on designing work environments that help employees improve their performance on a daily basis. This will keep your business dynamic and keep employees in a growth mindset. Then find ways to promote information sharing between employees. Training doesn't have to be expensive, formal programs and conferences. There are several low-cost, high-benefit methods such as:
On-the-job training where employees can learn from coworkers and associates
Lunch-and-Learn sessions with a mix of employees and outside speakers presenting
Online forums, live chats, and webinars
Corporate intranet
Learning partners/cross-training
Coaching and mentoring
Books, both paper and electronic
If you offer opportunities for employee growth and development, you'll have a recruiting advantage to attract the right people. Next week, I'll talk about how to keep them once you've hired them.
Visit my website, www.theperformancedifference.com, or email me at laurie@theperformancedifference.com, to learn more about how to recruit and develop the best employees for your company.
Contact Details
3463 Chastain Glen Lane
Marietta, GA 30066
678-761-3550