Team
Typically at the end of any project, whether it's a merger, restructuring, or client implementation, smart business leaders consider the lessons learned. Out of that practice comes a list of "Now that we know this, here is what we could have done better." What if you could identify those insights before the project begins?
Our Team Insights Workshop goes beyond the fun activities and looks at the individual mechanics of team members and how their behavior affects the team's dynamics of Strategic Thinking, Decision Making, Innovation, Communication and Motivation. Through our process, you will create sustainable behavioral change.
Would you like to know more about our Team Insight Workshops? Download more information here.
"In July 2015, my senior team of 9 and I experienced the Harrison Assessment in a team-building session as part of our annual strategic planning off-site. We learned more about each other that day than in the previous 2 years of working closely together. It was an invaluable experience that was highly praised by all who attended and well worth the investment. We all felt that our self-awareness was increased in dramatic ways and we became closer and more appreciative of the varying talents and strengths of one another as a result. Since the session I have seen more productive and caring relationships in the office. The Harrison uncovers so much about both our blind spots and our often unconscious towering strengths."
– Dave Holmquist, General Counsel, Los Angeles Unified School District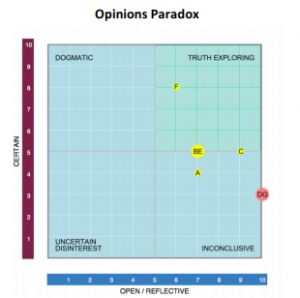 Discover the strengths and challenges of a team, including team decision-making potential with Harrison's Team Paradox Analysis. See a full example here. 
Contact Details
3463 Chastain Glen Lane
Marietta, GA 30066
678-761-3550