Aspiring Young Future Professionals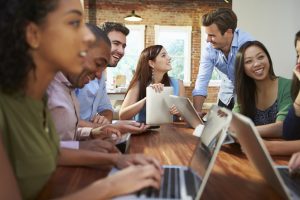 Our goal as parents is to raise our children to become self-sufficient and self-supporting. We envision our children having lucrative and fulfilling careers as the future professionals and leaders of tomorrow. Yet, finding that ideal career today is vastly different than when we entered the job market. Tomorrow's young professionals face a much greater challenge.
You have encouraged and nurtured your children from the beginning, and supported them throughout their educational years. It pains you to see your children suffering, day after day, as they fruitlessly search for a meaningful, satisfying career – a search that you, and they, expected would be fairly easy, especially considering the investment of time and money you and your children have already made in preparation for the future.
You have helped them this far along the journey already. Why not take the final step to the return on your investment, and toward their career success?
Our proprietary system is designed to fast-track the process and helps your children to reach the pinnacle of success. We provide the tools available today that can spare your children the struggle of hunting in today's job market and get them where they want to go – faster, easier, and with less stress and frustration along the way.
Together, let's help them go the rest of the way….
The Aspiring Young Future Professionals Program was created for…
Young individuals between the ages of 15 – 20 who are seeking a career that is personally satisfying and rewarding.
Parents who want to help their children, serving as a supportive partner, in finding a career that is lucrative and fulfilling.
The Aspiring Young Future Professionals Program will…
Quickly pinpoint career options for your child that will align with his/her personality traits, interests, and aptitudes.
Guide your children to make appropriate choices regarding their education to bring them closer to that fulfilling career.
Facilitate your partnership with your children in their search for the ideal career, and strengthen your relationship in the process, by helping them to view you as an advocate rather than an adversary.
The Aspiring Young Future Professionals Program includes…
Use of the Harrison Assessment – an online career solution that aligns an individual's qualifications and passions with specific jobs most suitable for them.
Individual reports that highlight your child's career options, identifying his/her greatest strengths and career development opportunities.
Exploration of specific careers your child is interested in pursuing that will answer such questions as  "What education is needed? What is the outlook for this career? What are salary levels?" and more.
Package 1 Includes…
Initial one hour session to get to know your aspiring young professional and set up to complete the Harrison work preferences questionnaire.
13 Harrison reports to help guide your child navigate for careers that they will find fulfilling.
Your Greatest Strengths, Career Options, Career Development and 10 Career Enjoyment Analysis
Step by Step Guide in how to utilize the reports to find the best career options.
Your total investment in for Package 1 is only $297.00*
Package 2 Includes everything in Package 1 PLUS….
3 hours of Personal Career Coaching sessions with your aspiring young professional in which we will discuss:

behavioral traits that will enhance or impede career success.
look at educational opportunities based on your career interests

Suggested approaches for you as a parent to facilitate conversations with your children as you help them to navigate this challenging, transitional period in their lives, and strengthen your relationship with them in the process.
 Your total investment in for Package 2 is only $697.00*
*Limited time offer… price subject to change.
"My experience with The Performance Difference has been top notch throughout the process. I was seeking information to help me determine what type of career I wanted to pursue upon re-entering the corporate world. They suggested assessments based on my needs and my interests. I was given detailed information with in depth data throughout the process. Each step in the process was explained to me. As a former analyst, I was impressed from start to finish with the details and the summary provided."
I would encourage anyone who is considering a career change to call The Performance Difference.
Jo Johnson
Career Seeker
Contact Details
3463 Chastain Glen Lane
Marietta, GA 30066
678-761-3550