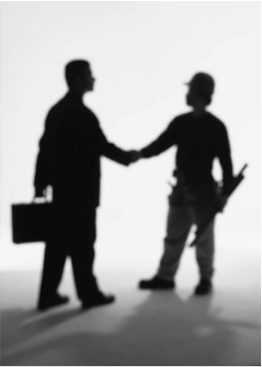 One of the most important tasks any business leader has is hiring. It's a time-consuming process that has far-reaching effects. A bad hire can negatively impact both your budget and your reputation. Do it well, and you'll be a hero.
The right person has the right skills and experience, but that's not all. In addition to being technically capable, the right person is also a good fit for the company.
We've all heard hiring horror stories—maybe you even have one or two of your own. Companies that are successful in hiring have a process that includes attracting high-quality candidates, evaluating them in several different areas, and taking the time to get to know the people. Here are five tips to improve your hiring process.
Tip 1
Better job descriptions. It starts with an extensive job analysis. Use the information to create both job specifications, which include the required technical capabilities, and candidate specifications, which identify traits a candidate needs to be successful in the role.
Avoid job posts that are just laundry lists of every possible skill and trait a "perfect" candidate should have. Studies have shown that high-potential candidates respond more often to job postings that focus on what the company can do for its employees. Statements like, "We provide constructive feedback to support career growth," and "You'll frequently have the opportunity to collaborate with talented colleagues," will attract great candidates.
Tip 2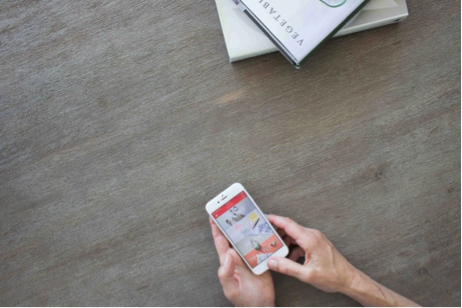 Embrace technology. Most people want to work for companies that keep up with tech trends. A good start is making sure your career site is
mobile-friendly. According to a 2015 Pew Research survey, nearly 30 percent of American adults have used their smartphone in some way for their job search, including browsing job listings (94 percent of smartphone job seekers), filling out online job applications (50 percent) and creating a resume or cover letter (23 percent).
Tip 3
Pay attention to soft skills. It might seem that the right skill set is the most important factor in whether a candidate is the best fit for a role. The truth is that skills can be learned, but personal traits cannot. Interpersonal skills, communication skills, thought processes and emotional intelligence matter—and may be even more important than skills in job success. Some of the most profitable companies hire attitude and teach skills.
Tip 4
Improve your interviews. Most hiring managers are not trained in good interviewing techniques. They are often too pressed for time, too focused on other issues, and too insecure in their interviewing skills to notice red flags candidates exhibit in the interview process. They often default to evaluating technical competence and ignore factors like coachability, emotional intelligence, temperament and motivation that are equally important. To counteract this, train interviewers in good questioning techniques. Most interviewers don't go through the interviewing process often enough to feel comfortable with it. Providing short interview skill refresher courses and quick reference job aids can help interviewers feel more confident.
An often-overlooked aspect of interviewing candidates is letting the candidates interview you, too. Their questions will give you an idea of what's important to them. It also helps the candidate decide whether the job is a good fit for them. You don't want to waste time pursuing someone who ultimately decides the role isn't what they want. Be open and honest about what it's like to work at your company. Otherwise, you could end up with a disgruntled employee who's a poor fit.
Tip 5
Watch your company reviews. Today's top potential employees research companies they want to work for. That includes checking out sites like LinkedIn and review sites like Glassdoor. According to Glassdoor, 46 percent of its members read reviews before talking to recruiters or hiring managers. Top candidates may not even apply if they don't like what they see.
So what encourages these candidates to apply? They favor companies who manage their brand by responding to reviews, updating the company's profile, and sharing updates on the company's culture and work environment.
By keeping an eye on reviews, you can track whether your company has a lot of negative reviews from former employees. One or two bad reviews probably aren't cause for concern. However, if there's a trend of multiple poor reviews, it might be time to work on your company's culture before trying to fill open positions. This can lead to better employee retention and better reviews, attracting better quality candidates.
Ready to improve your hiring skills? Contact me at laurie@theperformancedifference.com to learn how to write better job descriptions and improve your interviewing skills.
Contact Details
3463 Chastain Glen Lane
Marietta, GA 30066
678-761-3550